Yard Days Out
30-August-2017
30-August-2017 14:29
in General
by Admin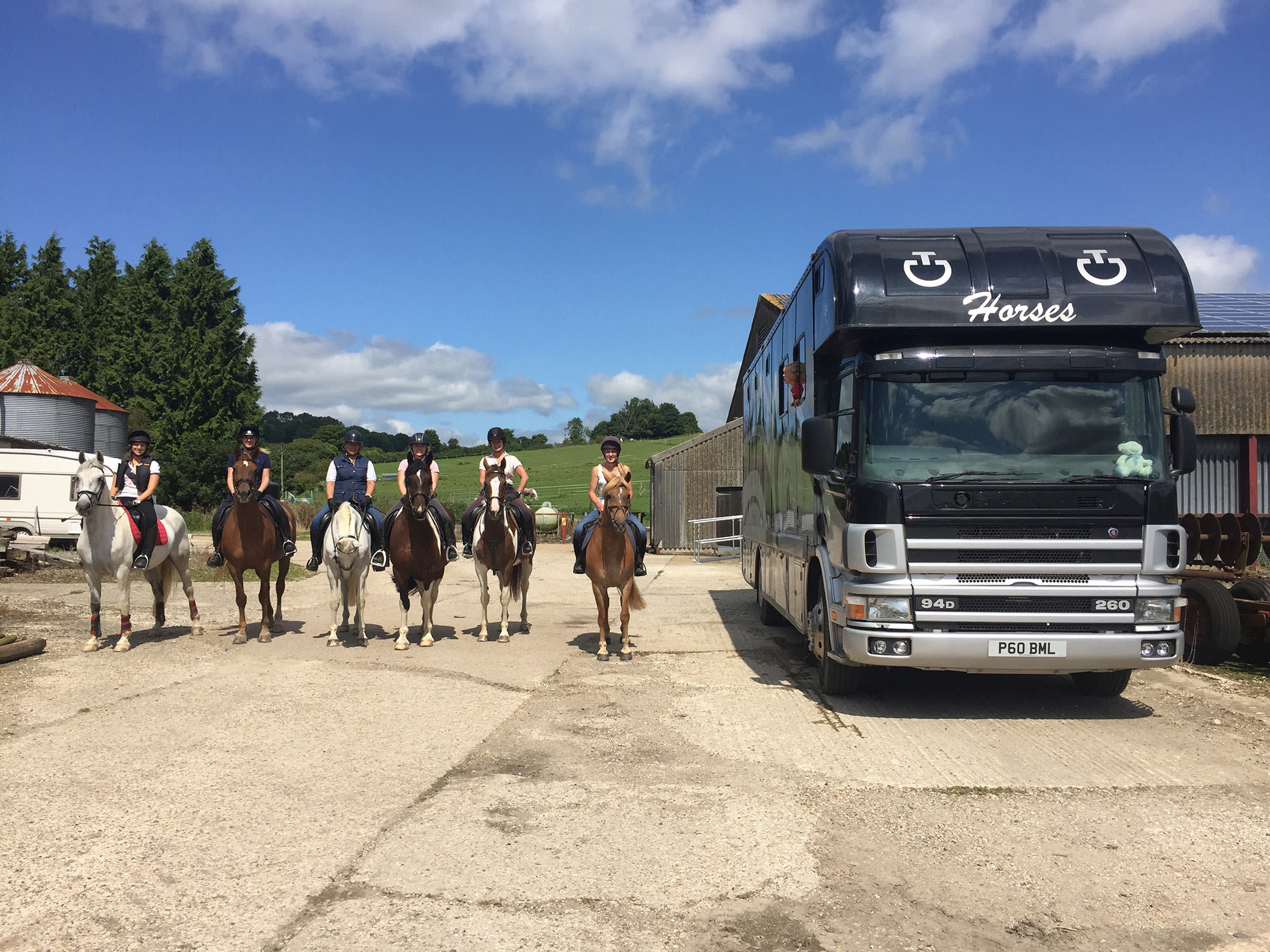 Through the summer we have arranged some great days out. Our first one was a ride across the South Downs. With our guide Jo leading the way, everyone enjoyed riding over the Sussex Downs for nearly 2 hours, enjoying the amazing views and in the sunshine.
Late August Bank Holiday was a busy weekend with Cross Country schooling at Munstead Heath on the Sunday, enjoying a last-minute practice for the last Events of the season. Then, on Monday it was an early start to get 9 horses down to Brackelsham Bay, on the South Coast for a beach ride and breakfast. All the horses loved the water and besides being corrected on where we could ride all went well for the riders and horses.
Now we are planning further rides and outings for our clients for the Autumn.